Books and Video Recommendations
A quick word here, a lot of these videos used to be available through Smartflix.com, which I believe has gone completely out of business now. However I still recommend them and I'm sure you would be able to find them online from other retailers.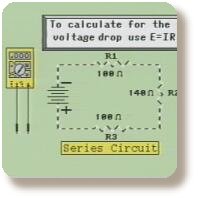 Basic Electronic Theory
...with UCanDo
This has been a really good video set for me . I've always wanted to know more about electronics and since I work with them everyday I've found this series to be extremely well done in being able to explain the basics. While it's a bit dated and the quality of the video is a bit lacking, the information is top notch.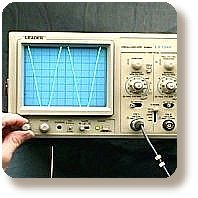 Oscilloscope Training
...with Syspec
Another handy electronics video. Working with an oscilloscope is something I've never done or really been exposed to other than watching my friend Mark use one, so this has been very helpful.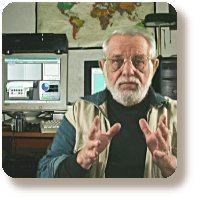 Producing Instructional DVD's
...with George Goehl
Like everyone else in the world I look for ways to make my hobbies bring in a little extra cash when I can. I've been into videography for a good while and I found this video to be really good at explaining how to set up to shoot your own instructional videos. This video takes a no nonsense approach to setting up, the kind of gear you need, how to arrange your scene, camera placement and all kinds of good information. I highly recommend this one for anyone thinking about getting into producing instructional videos.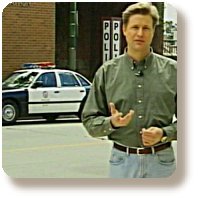 The Money Shot: Turn Your Home Video Into Cash
...with Videomaker
A great video by Videomaker Magazine. These guys really know there stuff. Of course this video assumes that you carry your video camera around with you everywhere you go, but there is a lot of really good information in this one for people who would like to freelance.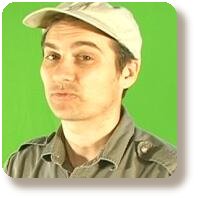 Chromakey Magic
...with Elitevideo.com
This is a pretty good video for those of us on a shoestring budget. Getting into chromakey really doesn't have to be a super expensive extension to your videography. This video will show you some cool tricks to get better chromakey shots as well as lighting for chromakey.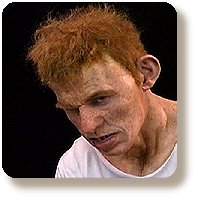 Prosthetic Make-Up for Beginners
...with Mark Alfrey
I've had a real interest in prosthetic makeup for some time, I guess it goes hand in hand with my interest in video and short films. I rented this because I thought it would be an interesting video and I was right. It's amazing to see professionals in this field working their magic. This is a superb video for gaining a better understanding of what goes into prosthetic make-up. The amount of information in this video is amazing.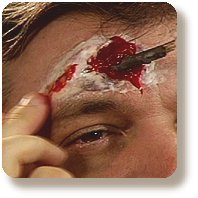 Special Trauma
...with Pete and Trudy Mitchell
Probably the thing I like most about this video is that it really is something anyone can do. The artist uses things that are readily available and goes through a number of wounds step by step and in detail. This video is geared towards the types of wounds and trauma paramedics and first responders are likely to see in their jobs, but it's great for those of us interested in short films and film making because these are things that we can do.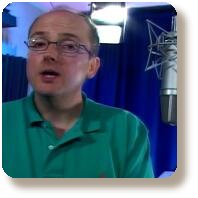 Cool Lights: From Simple to Complex in Less then 90 Minutes
...with Richard Andrewski
Making video is a pleasure in a cooler studio but you can only do that with Cool Lights. This DVD video shows you how to make and use your own professional level fluorescent studio lighting for video, film and photography use. Start with simple, off-the-shelf solutions and progress to more complex, build-it-yourself ones that allow more control. Host Richard Andrewski dispels the conventional wisdom on using fluorescent lights for video and film use.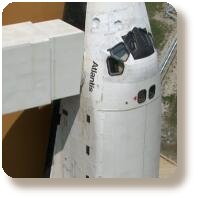 Digital Video Essentials
...with Digital Video Essentials
The year was 1997, and the disc for videophiles was Video essentials, the ultimate home theater calibration tool of its time. Having sold over 300,000 copies in just the first few years of DVD infancy, it was time to develop the next generation. Now comes Digital Video Essentials, the most advanced program for calibrating today's televisions, including high definition, plasma, and other state-of-the-art screens and home theater systems. Created by Joe Kane and featuring the visual work of renowned cinematographer Allen Daviau (ET, Empire of the Sun, The Color Purple) DVE is the one, the only, calibration program that will render all the other calibration programs obsolete.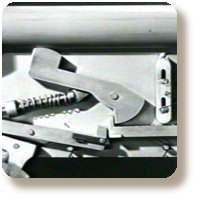 Fundamentals of Small Arms Weapons
...with US Army Training Film
Learn how and why guns work…This is the most comprehensive demonstration of the mechanics of pistols, rifles and machine guns. You'll learn the difference of how semi-automatic and automatic rifles, fire, gas operation vs. blowback operation. What exactly happens in chambering, locking, cocking, firing, unlocking, extraction, ejection and feeding.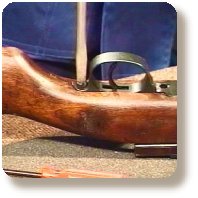 Build Your Own Custom Mauser
...with Gene Shuey
After watching this course you will be able to convert a Mauser from an ugly old beater into a beautiful hunting rifle that you will be proud to show off. AGI Master Gunsmith Gene Shuey will show you each step from removing old parts to installing and headspacing a new barrel. In this epic production you will see a solid old military 98 transformed into a classic hunting rifle. We start with two identical guns and then go through every single conversion step in detail. First we provide you with a thorough discussion and identification of Mauser Actions. Then we teach you each of the following steps: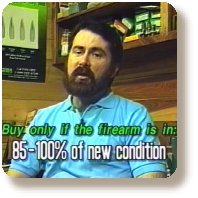 Buying And Collecting Used Guns Without Getting Burned
...with Darrell Holland
Don't buy another pistol, rifle or shotgun without seeing this first. Darrell Holland teaches you how to judge finish and condition ... what adds value and what detracts ... how to assess the mechanical condition of different action types ... what to look for and what to avoid. Save money and protect yourself from getting burned! Ideal for the novice shooter and collector.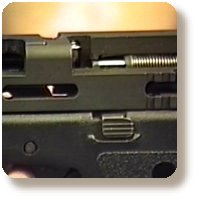 Glock Armorer's Course
...with American Gunsmithing Institute
Master Gunsmith Robert Dunlap uses a rare Original Factory Cutaway pistol to reveal the intricate inner works of this revolutionary pistol design. The total disassembly and reassembly of this pistol can be intimidating. AGI shows you how step by step. This course is applicable to all models of the Glock even the new compact models 26 & 27. In addition to proper maintenance techniques you will also learn how to make this great pistol even more reliable.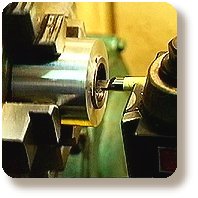 Building a Target Rifle
..with Steve Acker
This rifle was first described in The Home Shop Machinist magazine, and now is in video form. Steve uses some techniques and state-of-the-art tools never before seen on video. Every step of machining the receiver, bolt, barrel and scope mounts is shown. He discusses and shows the various components, tools and products he uses when building this highly precise firearm.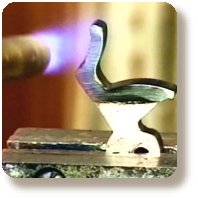 Heat treating carbon steel & Case hardening metal parts
...with Robert Dunlap
Two great videos on one DVD:
Heat treating carbon steel
Every gunsmith needs to know how to treat metals to make or modify parts for use. In this hour of instruction Bob Dunlap teaches you how to work with medium and high carbon steels commonly found in gun parts today. Annealing, drawing back and spot hardening are all covered, and the uses of each technique explained. This clear, and simple course is standard, basic knowledge that you will find is used daily in the gun shop.
Case hardening metal parts
Learn how to give mild steels a case hard surface in this hour-long course featuring master gunsmith Bob Dunlap. Case hardening creates a long wearing surface for parts that bear against each other, and allow the gunsmith to greatly extend the life of the part. Sears, hammers and triggers are common examples of parts that benefit from case hard finishes. Many older guns did not use this type of finish and when repairing them you can improve the quality and durability of the parts with these easy to follow instructions. Includes a detailed demonstration on the use of case hardening compounds on small and medium size parts.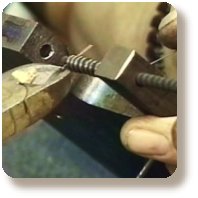 Making Flat Springs & Making Coil Springs
...with Robert Dunlap
Two great videos on one DVD:
Making Flat Springs
You never know when you will have to be able to make a spring for that special project gun you got a deal on or just to keep your guns working in future. Learn the secrets and tricks to making flat springs in this one-hour course instructed by master gunsmith Bob Dunlap. Take ordinary spring stock and fix those firearms you just can't get parts for. This professional course is AGI's latest offering for the gunsmith and experienced hobbyist, but belongs in every gun enthusiast's collection. Bob takes you through the process of making a hammer spring from scratch. Includes metal selection, heat-treating methods, shaping springs, 'color tempering" and more. This will save you years of trial and error.
Making Coil Springs
Bob Dunlap goes back to the bench to give you hands on instruction on the design and manufacture of coil springs. Now you can make those springs for the odd jobs that always seem to crop up. Obsolete guns can be saved and used again. We'll show you how to figure out the size of the spring you need, how to wind it and how to temper it to get a long lasting professional part.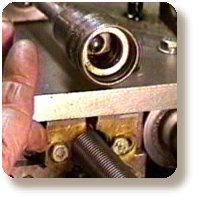 Bill Web's Rifle Barrel Making Machine
..with Bill Webb & Guy Lautard
This 3 hour video is supplied on two VHS tapes, or two DVD's, together with a 36-page written Supplement. The video covers the following:
You will watch as a barrel is made from start to finish on Bill's machine. Bill tells you exactly what is happening at every stage, and you will see it all: setting up, drilling, reaming and rifling - close up. You can almost smell the cutting oil!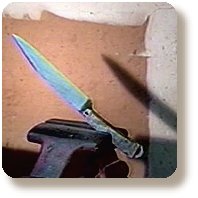 Knifemaking
...with William White
Willie demonstrates how to forge and file a custom bench-made knife. Features buffalo horn slab handles with a cast pommel and hilt. An excellent video of a gifted artisan.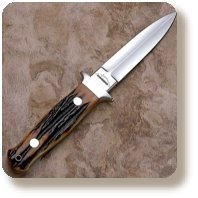 Making A Sub-Hilt Fighter
...with S.R. Johnson
This amazing video takes you step by step through making your own workable sub-hilt fighter. From a piece of steel to a piece of art Steve shares not only his entire process but all the insight involved in making a sub-hilt that only a master knows. Steve also helps you understand what you need to customize your sub-hilt fighter. Pictorials are included to help you see how you too can create your own one of a kind sub-hilt fighter.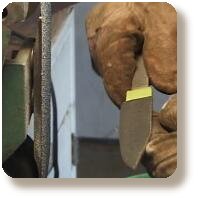 Flat Grinding with Harvey Dean
...with Harvey Dean
The most popular grind for working knives is the Flat Ground blade. Watch as Harvey Dean demonstrates and explains his methods of flat grinding perfect blades. Learn the geometry, checkpoints, and repair methods needed to grind flat blades with remarkable success.
Harvey has been handcrafting knives since 1981 and has been an A.B.S. Mastersmith and pivotal member of the knifemaking community for many years. He has taught knifemaking through seminars and college courses, and now with this video you can learn from him in your own home!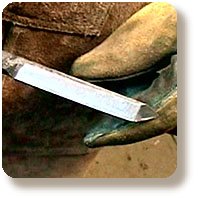 Home Workshop Knifemaking
...with Wally Hayes
Making Utility and Defensive Knives on a Budget, by Wally Hayes.
Have you always wanted to learn how to make a knife? Well, here's your chance. With a few inexpensive tools, some easily acquired materials, a little hard work and this two-tape video production from Paladin Press, you can learn all the basic skills of knifemaking and be on your way to producing your own high-quality custom blades. Master Bladesmith Wally Hayes first shows you how to turn your workshop into a functional knife shop for less than $250. He then takes you step by step through a complete course in knifemaking, including profiling and grinding your blade; differentially heat-treating your knife (using a home-built forge that costs less than $40); embellishing your blade with filework; crafting form-fitting Kydex sheaths in your kitchen oven; polishing your blade to a mirror finish; attaching a slab handle and doing a Japanese cord-wrapped handle. This video covers the complete construction of two knives - a chisel-ground tanto-style neck knife and a flat-ground utility/hunting knife, and is one of the most detailed courses in knifemaking ever captured on video.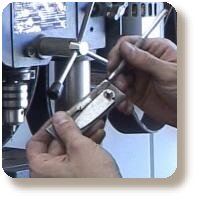 How to Build a Scale Release Automatic
...with Chris Crawford
The video covers:
* The principal behind designing your own scale release auto * The parts and tools used for making the knife * The methods used to make and fit up all of the knife's parts * And how to assemble the working knife
Building a scale release auto is an advanced level knifemaking project. It helps to have some experience in building folding knives prior to starting this project. If you have made a lock-back folder, then you are well on your way to building a scale release auto.
Because of the advanced nature of this project, the video does not cover:
* How to grind the bevels and edge on the blade * How to heat-treat the blade, lock-bar, and back * And How to clean up the bolsters and scales
If you need help with these previous steps, there are many good "how to" books and videos available that cover basic knifemaking techniques. There are also many informative knifmaking tutorials available online.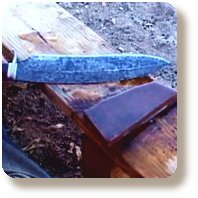 Knifemaking Unplugged
...with Tim & Marian Lively
Would you like to learn how to make knives but don't have thousands of dollars for belt grinders, milling machines and power hammers?
Learn how to make this knife with techniques from the days of old in a charcoal burning forge, WITHOUT ELECTRICITY. See why charcoal is the best fuel for bladesmithing and how it's used in the Lively Forge that is specially designed for knifemakers. Without the use of expensive machinery and large shop space a handmade knife is forged to finish with only muscle powered tools. This allows for more self reliance and the freedom needed for even a beginner to use the information here and create a one of a kind usable knife. The benefit of working so intimately with each piece is that it gives the finished product your unique artistic signature! Since the most important part of finishing a blade is the heat treatment, it is shown and explained in great detail. You'll also learn how to make a professional quality leather sheath with some unlikely but accessible tools.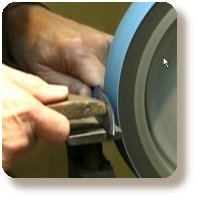 The Fine Art of Hollow Grinding
...with Johnny Stout
Watch as legendary Texas Knifemaker Johnny Stout walks you through the finer points of hollow grinding. Get an over the shoulder view of Johnny teaching you his techniques and secrets on one of the most important aspects of knifemaking.
Enjoy multiple camera angles, split scenes, and extreme close-ups as Johnny grinds both fixed blades and folders in this spectacular video. This video is a "must have" for both the beginner and the professional knifemaker!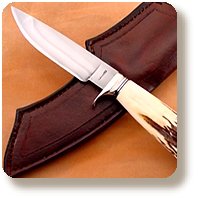 Basic Bladesmithing
...with Ed Caffrey
Join ABS Mastersmith Ed Caffrey at the forge as he walks you through Basic Bladesmithing. If you are a beginner, this video will help you develop the foundation necessary for forging your own blades. If you are already familiar with the forge, Ed's methods will help you enhance the quality of your work.
Each packed with valuable information, this video is the first in a series of Bladesmithing videos with Ed Caffrey. When you have mastered the techniques in this video, you will be ready to move on to the Damascus series (coming soon). But first learn the basics from an American Bladesmith Society Mastersmith.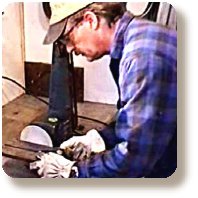 All About Grinding
...with Gary Wheeler & Kim Breed
This video covers grinding for the beginner and intermediate. The video covers the usage of a 1x42, 6X48, & 2x72 belt grinders/sanders. Kim starts off with the 1x42 for the beginners. We talk about convex, flat and hollow grinds. This is a step by step procedure with shop tips and close-up of hollow grinding jig that you can make yourself. Also covered is files, auto body grinder, and disc sanders, marking center-lines and more...
These videos are for all persons. They are designed for almost everyone with a variety of tools you have on hand.
This video will get you started and started thinking on grinds. This is focused on what needs to be done and how to do it, not who is doing it. This does not replace mentoring, but will start you off in the right track if you do not have one.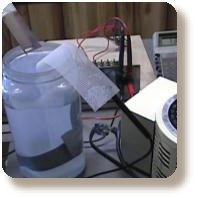 The Electrolysis of Metalworking
...with Bob Warner
Watch as custom knifemaker and toolmaker Bob Warner teaches you the secrets to building your own anodizer, electro-etcher, and gold plating machine. With this video, you will gain the knowledge to enhance and color your own titanium used commonly for bolsters and liners. Embellish your work by putting multiple colors on one piece of metal using different techniques and patterns. Both seasoned and amateur metalworkers can use this knowledge to achieve a professional finishing touch to any metal project.
Save money in your shop by making custom stencils and doing your own electro-etching. Bob teaches you to step-by-step how to build a light box for making stencils, and how to use it. He then takes you through etching techniques to add a customized touch to your metalwork projects. Also learn the basics needed to put gold plating on copper for your own exciting gold wire inlays. Take your metalwork to the next level with the tools and knowledge Bob shares with you in this video.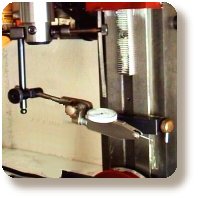 Lex Liberato - Mini Machines 101
These videos cover many important aspects of working with mini machines. I have found this series of videos to be extremely helpful and cover many important topics that will help increase the precision of your machines. There are some really good pointers in these videos and would highly recommend them to anyone with an interest in home shop machining.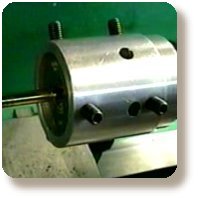 Threading on the Lathe
...with Jose Rodriguez
This video provides a 2 hour introduction to threading on the mini lathe.
Jose says: "Finally the mystery of thread cutting has been made simple enough for the first time user! In this two hour video you will see and learn the easy way to cut with taps, dies as well as perform external and internal single point threading operations. Learn the secrets of that "DREADED" threading dial as well as how to avoid using the dial altogether if you chose to. The perfect companion to have along when you are ready to produce extremely true running threads for all your projects!"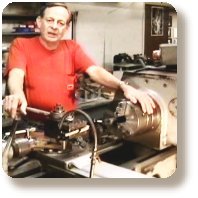 Lathe Learnin
...with Precision Measure
This set of videos covers a lot of information, very good information. I have learned a lot from this series and it has increased my efeciency as well as my accuracy. I really would recommend this set of videos to folks who enjoy working on the metal lathe.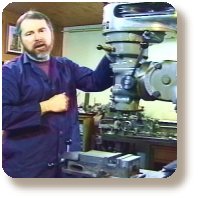 Professional Machine Shop Course: Vertical Mill
...with Darrell Holland
The Milling Course is very comprehensive and "Hands-On". It is almost ten hours in length, originally on a dozen videocassettes. A lifetime of experience compressed into a format that will enable you to learn quickly and professionally how to operate a Bridgeport style vertical mill, which is applicable to almost all of the milling machines found in both professional and hobby shops today. While ideal for the beginner even the most advanced machinist will learn some new tricks. Everything on the mill from A-Z is covered, including what to look for when buying a mill.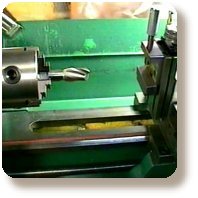 Milling on the Drill Press
...with Jose Rodriguez
Are you tired of avoiding machine projects simply because you do not own or have access to a milling machine? Learn some of the secrets to successdful milling techniques utilizing your existing lathe and drill press. ...wait! milling on a drill press? Jose has been doing it for years now, and has been getting great results. Watch a Taig microlathe mill a work piece that's mounted on the cross slide...then watch the Taig mill a work piece by using the vertical milling a ccessory. See a modified micro drill press used to convert the machine into a small 3-in-1 machining center. By the end of the tape, you'll see the Taig lathe used as a milling machine, operating on a block of steel which is being held in a home-shop-c reated vise!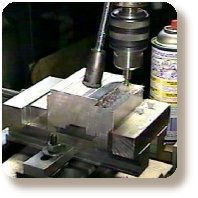 Build a Milling Machine
...with Jose Rodriguez
This video provides complete instructions for building a milling machine.
Jose says: 'In this nearly 12 hour long video marathon, you will witness the seemingly impossible! Observe the author as he builds a fully operating and capable 80 pound variable speed milling machine with existing TAIG Micro lathe components and readily available stock aluminum material. A commercial heavy duty X & Y milling table is utilized to complete the project. This is definitively not a 'TOY' but a complete milling center that will outperform just about anything in its class. For a total expenditure of less than $300. You too could have a tool that will perform better than milling machines costing more than twice as much. This video will take you through every step from its initial conception and planning to and beyond its very successful conclusion in painstaking detail so that you too will be able to easily duplicate this achievement!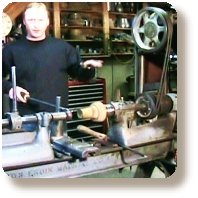 Metal Spinning Workshop
...with Terry Tynan
Metal spinning is the centuries-old art of shaping sheet metal disks into contoured forms. Similar to a potter forming clay on a wheel, the spinner rotates a metal disk on a lathe and, applying pressure, shapes it into a new form. The results can be used in an infinite number of products, from aerospace parts to beautiful works of fine art. Since the creation of mass-produced metal products, metal spinning has become a vanishing craft. With this innovative DVD series, artisan Terry Tynan keeps this age-old technique alive and imparts over twenty years of professional experience to hobbyists and craftsmen of all levels.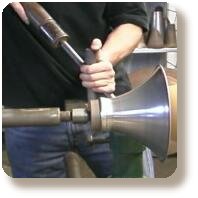 Metal Spinning Workshop 2 - Advanced Tools and Techniques
...with Terry Tynan
Now you have learned the fundamentals of metal spinning with disc one you are ready for the second Double disc set in the series. Concentrating on more advanced tooling & techniques.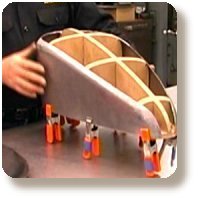 Making Motorcycle Gas Tanks
...with Ron Covell
In this video, Ron Covell goes through the process of making two very different motorcycle gas tanks. The first part of the video shows a chopper-style tank being made from steel. Design, layout, patterning and buck construction are shown in detail. Hand shaping is demonstrated, as well as the use ofa manual shrinker and the benchtop English wheel. The second part shows a comma-shaped tank being made from aluminum. Design, layout, and patterning are shown, along with annealing, hand shaping, and metalfinishing. Both the benchtop and full-size English wheel are demonstrated, and both TIG and gas welding are utilized. The tank is leak-tested, and a method is shown for making hidden rubber mounts.
Each step is clearly detailed, and described in a manner that is easy to understand. The techniques shown in this program can be used to make motorcycle tanks of any shape.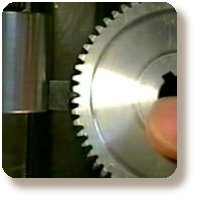 Making Gears the Easy Way
...with Jose Rodriguez
This video provides a four hour introduction to making gears.
Jose says: "Have you forgone the pleasure of building a small geared engine simply because the thought of having to cut your own gears brings a shiver down your metalworking spine? Even if can muster up the nerve, you realize that so called involute gear cutters cost an arm and a leg. Then you need a set of eight cutters to enable you to cut the entire range of teeth for 12 to Rack. The cost in cutters alone can reach well over $200 before you even begin thinking about arbors to hold them.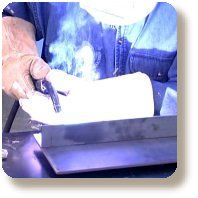 Flux Core Welding
...with Steve Bleile
An introduction to the Flux Core Arc Welding process, covering both self shielded and gas shielded flux cored welding wires.
Self Shielded Flux Core welding wires provide a wire feed process that can be used inside or outside of the shop... General purpose self shielded welding wires are a good choice for the smaller wire feed welding machines.
This video focuses on fundamental welder skills. Extremely close-up video of actual welds, with detailed explanations, demonstrate how the voltage and wire speed settings, electrode extension, gun angle, and travel speed affect penetration, the shape, and the size of the weld. Also included are weld joints, metal preparation, and joint fit-up.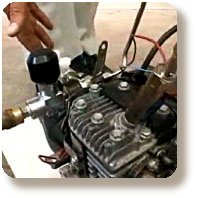 How to Run Engines and Cars on Hydrogen and Other Fuels
...with Roy McAlister and Steven Harris
Drive for 75 Cents a Gallon or Less!
Engine conversion and car conversion to hydrogen fuel and hydrogen boosting of natural gas, gasoline, diesel, alcohol, turpines and more.
Mr. McAlister has been running cars and engines on Hydrogen for over 40 years.
Mr. Harris was a development engineer in the scientific labs of Chrysler / DaimlerChrysler doing vehicle development work for 10 years and consults professionally with Mr. McAlister in the Vehicle, Energy, Hydrogen and Electrochemistry field.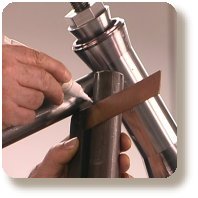 Building A Chopper Chassis
...with Ron Covell
See a chopper frame built before your eyes! Ron Covell goes through the entire process, starting with an overview of frame design, explaining the concepts of rake, trail, and stretch.
He covers the use of chassis jigs, then goes on to show how to bend and fit tubing to create a chopper frame to match any design. Ron's clear and detailed explanations will help any builder get on the road quickly, with a minimum amount of wasted effort.
He also shows the use of both entry-level and high-end tools for layout, cutting, and bending. With the excellent instruction found here, building a frame may be an easier project than you imagine!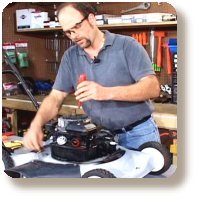 Lawnmower Repair, Step-by-step
...with Johnny Siebert
Repairs made easy with this "Do It Yourself" Guided step-by-step Instructional videos. It covers 99% of all lawnmowers repair and small engines manufactured today. The author has over 30 years experience on repairing small engines and has used it to produce this high quality 4 1/2 hour repair course that will give you the knowledge to repair small engines.